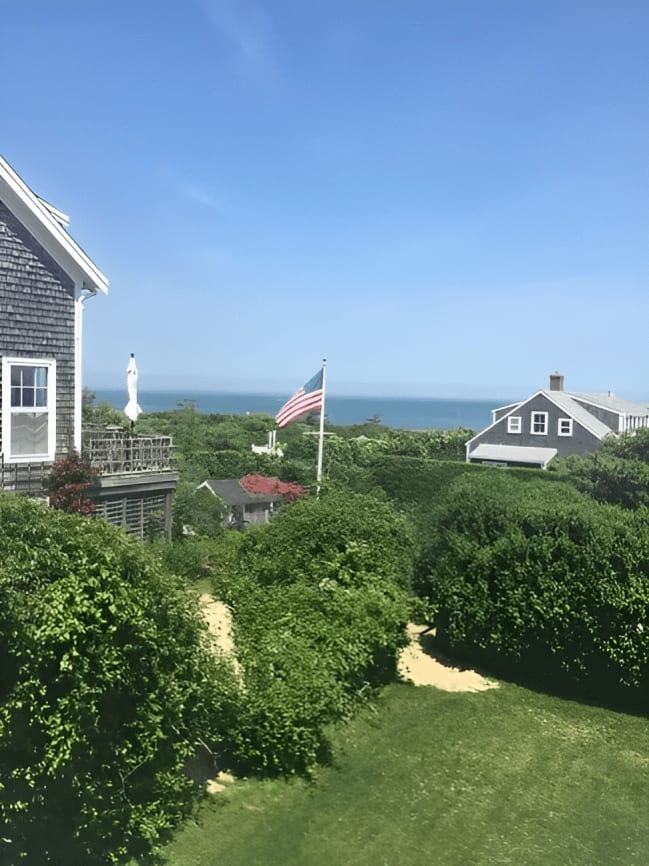 Spring and summer rentals continue to grow in popularity every year. If you rent out your property each year, you know the importance of making a great first impression.
Whether
you're a seasoned rental property owner or beginning a rental business this year, there are various ways to prepare your property for summer. Refresh your property this summer with these 5 reminders that will impress your renters, all summer long!
Spruce Up the Outdoor Landscape
With summer rentals, most guests are excited to spend as much time outside as possible. Having a well-maintained landscape is a great way to impress guests as they approach their home away from home and spend time outside enjoying the summer sun. A dull and unappealing landscape can turn potential renters away from your property, so be sure that colorful plants and flowers decorate the yard and the lawn is well-manicured. In addition to aesthetics, creating a comfortable area encourages the renters to connect with Nantucket's outdoors. Providing outdoor furniture like dining tables, chairs, couches, and umbrellas will provide your guests with more living space to relax and enjoy the exterior landscape.
Refresh Interior and Exterior Paint Work
A fresh paint job can go a long way. Curb appeal and interior aesthetics can tremendously increase the value of your home, and painting is a simple solution to revitalize the atmosphere in living spaces. Refreshing throughout is important, but is also a time to experiment with a fun accent wall that offers a unique tone within your rental property. A fresh coat of paint can really accentuate certain features and make the home look more put together!
Update the Bathrooms
Updating the bathrooms is a high-priority and favored refresh for guests. Make sure all appliances and equipment are working properly, items are organized, and the bathroom is clean. Check the sink, toilet, shower, fans, etc. to ensure that they are running smoothly and ready to go for guests. Once confirmed that the bathroom features work, collect important items to have available: toilet paper, soaps, tissue boxes, Q-tips, and bathroom fragrance, just to name a few. In addition to necessities, update the bathroom with fun accents such as pictures, rugs, shower curtains, and more. A clean and well-kept bathroom is important for renters to have upon stepping into your home!
Include Fun Amenities
When it's time to officially welcome your renters, think about including items they might forget or items they'll need on their vacation. If you're a beach rental property, include towels, beach bags, beach coolers, boogie boards, and beach toys for kids. In addition to practical items, including luxury kitchen amenities such as a high-powered blender, a milk frother, an air fryer, or a fully equipped bar that will elevate their summer stay.
Deep Clean and Prep Beforehand
Last but not least, a deep clean of each and every room in the home is imperative before your renters arrive. Don't forget to prep every room with items your renters may need. Include extra towels in the bathrooms, blankets, and pillows in the bedrooms, wifi passwords, and plenty of dishes in the kitchen. Leaving your renters with a clean and polished home is the best way to make your renters feel at home and excited about their stay.
If you're planning to rent out your home this summer or looking to rent, contact me today!